Facilitating Fair Access to Local and Clean Energy!
Join us and Become a  Supporting Member Today! Your contributions sustain our organization and provide the foundation and support for a better energy future for all of Clayton County.  
KEEP AND REINVEST OUR ENERGY DOLLARS INTO THE LOCAL ECONOMY!

Local Energy is a tremendous opportunity to create a vibrant local economy for generations. Your Energy District is steadily tackling the $millions leaving the local economy in energy costs every year, generating major economic activity right here at home.
SUPPORT THE CLEAN ENERGY TRANSITION!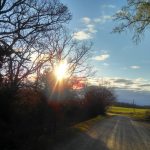 Because unused energy is the cleanest, cheapest energy, Clayton County Energy District (CCED) supports the transition to clean energy by combining energy efficiency and locally owned clean renewable energy. This takes good technical and financial analysis and implementation – your Energy District puts boots on the ground.
PROMOTE A HEALTHY ENVIRONMENT!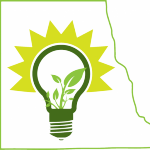 A healthy environment for our kids requires REDUCING CLIMATE POLLUTION NOW, and this work starts at home. Your Energy District is a leading voice in Iowa energy and climate policy, and is keeping you informed and engaged.
OUR MISSION CAN ONLY BE ACHIEVED LOCALLY, FROM THE GROUND UP AND IT CAN ONLY BE DONE AS A COLLECTIVE EFFORT.
Renewable Watt – Up to $99
Your friendship and support matter, THANK YOU
Renewable Kilowatt – $100 – $249
$150 supports a low-income household LED Retrofit
Renewable Megawatt $250 – $999
$250 covers all the costs of a home efficiency upgrade for a low – income family performed by our Green IA Americorp team
Renewable Gigawatt $1000 – $4999
Support at this level provides critical match and is tripled by major outside grants
Energy District Founder's Club $5000
You are the foundation of the Energy District
Your donation is tax deductible under 501(c)3 IRS rules. tax ID 81-4518964.
Payment can made here online, or be sent to:
Clayton County Energy District Treasurer, Elaine Funke
 PO Box 211| Edgewood, IA 52042
Thank You for Joining the Movement! WE ARE Facilitating Fair Access to Local and Clean Energy