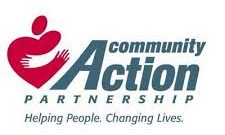 COVID-19 and Utility Disconnections and Low Income Home Energy Assistance
The following message is provided by Karen Henry, CCAP, NCRT,  LIHEAP and Outreach Director for Northeast Iowa Community Action Corporation
The Iowa Utilities Board (IUB) issued an emergency order on March 13, 2020 ceasing disconnection of residential utility service due to nonpayment during the COVID-19 pandemic. This order extends moratorium until May 1, 2020. For more information, view the press release here. 
Community Action Agencies will continue to take applications for the Low Income Home Energy Assistance Program (LIHEAP) through May 31, 2020. As usually, we continue to encourage our mutual customer(s) to pay on their utility account. When moratorium ends, please encourage the customer to reach out to us to evaluate possible assistance
Customers that applied between October 1, 2018 and May 1, 2019 may apply online via our online portal found at http://www.neicac.org/LIHEAP Customers who are new to the program or did not apply last year may download the application and instructions on the website and mail to any of our offices, with required documentation.
All Northeast Iowa Community Action, Family Service Specialist offices remain 'open' for phone calls and inquiry. At this time walk-ins are not allowed. You can find information regarding office locations, contact information and hours of operation on our website at http://www.neicac.org/locations