Locations for Holiday Lighting Collection Project Announced!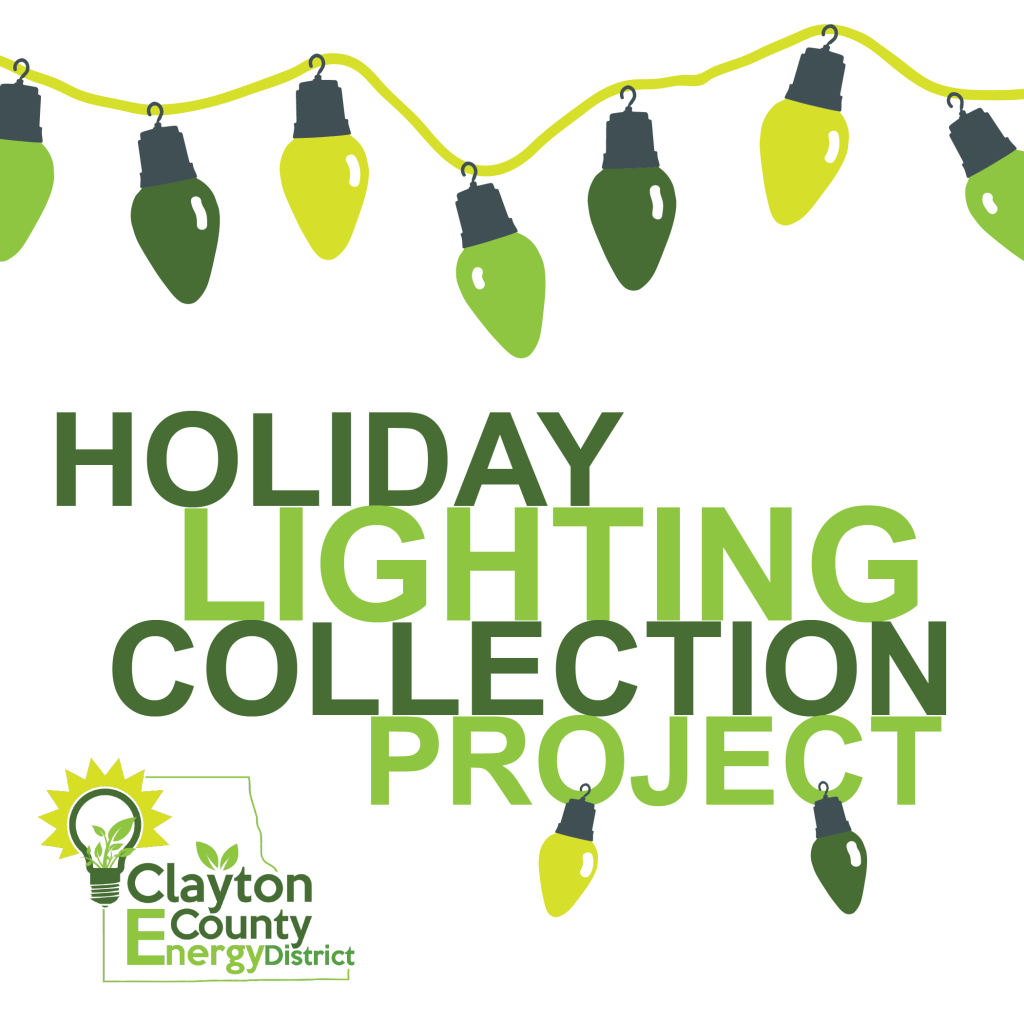 Last year, the Clayton County Energy District collected 400 pounds of holiday lights for recycling and promoted efficient LED lighting replacement!
The Holiday Lighting Project is happening again and encourages residents to recycle old, broken or unwanted holiday lights and switch to a more efficient LED brand. The recycling process includes separating the insulating plastic surrounding the valuable copper, brass, and glass. The byproducts are then used to make other objects like new wire, pipes, or pulverized into "fluff" which is then mixed with topsoil.
Official drop-off locations:
Guttenberg 

Guttenberg Welcome Center

Guttenberg Municipal Building (entrance)

Guttenberg Public Library

Kuempels' Hardware

Fidelity Bank & Trust

Peoples' State Bank

Community Savings Bank

Elkader

Central Community Schools
Clayton County High Street Collection Site

Garber Sears 66
Volga Public Library
Edgewood Community Savings Bank
Garnavillo Community Savings Bank
Monona Fisk Farm & Home
*Drop off lights during any of these businesses' open hours (there will be a box inside).
When finding new lights, make sure to choose LED's!
Cool to the touch and produce little to no heat
Last much longer (thousands of hours rather than hundreds)
You can connect 8-10 times more string lights than the non-LED equivalent
Use up to 90% less energy
Much safer to wrap around your tree, garland or wreaths
      Have a much smaller carbon footprint