Neighbors Telling Neighbors Their Story of Going Solar
The Clayton County Go Solar Day and Solar Crawl was held on Friday, June 21st. The hub of this event was located at the St. Olaf Auditorium as Randy Lenth, CCED Vice Chair and owner of the St. Olaf Tavern recently installed solar on his building. The primary focus of this day was to educate locals on how it is possible to go solar and why now is the best time. The day included solar talks by Energy Planner, Joel Zook, from the Winneshiek County Energy District, along with the sharing of potential solar vendors. Zook covered topics on siting solar projects, solar technology, energy efficient pre-solar musts, and why now is the best time invest in solar! There was also an LED bulb swap outside of the auditorium to pair with the 5,000 bulb county initiative for 2019.
The Solar Crawl stops ran from 11 am to 2 pm and included St. Olaf, Elkader, Communia, Marquette, Monona, Postville, Garnavillo, Guttenberg, Elkport, Edgewood and Strawberry Point. These locations varied from residential, to commercial, and more! Members of the Clayton County Energy District or owners of the solar operation were available to explain the set-up and answer any questions. This day was put together by the Clayton County Energy District Program Manager, Communications Specialist and Board Members.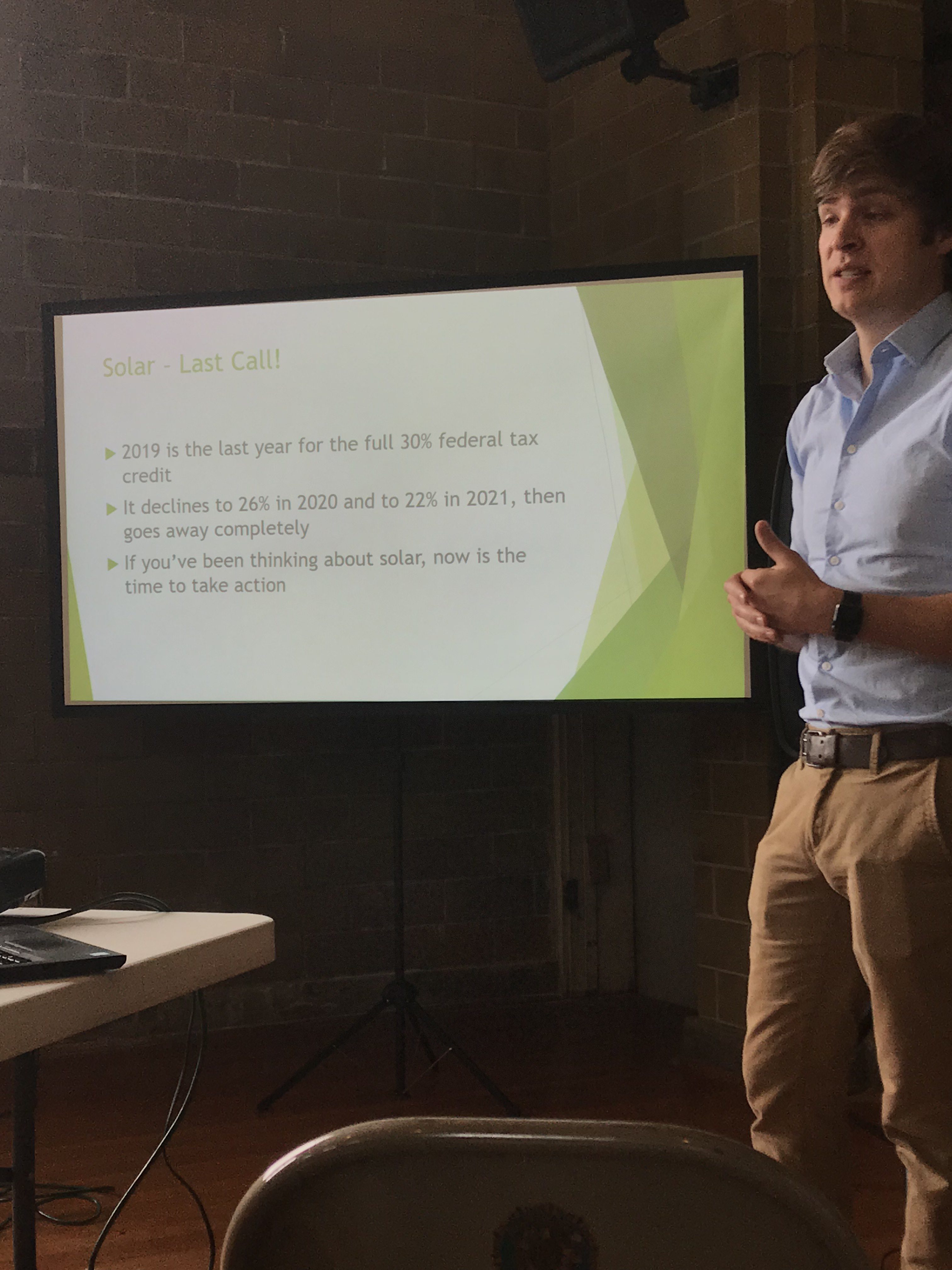 Stay tuned for future solar education events held by the Clayton County Energy District!