Recent Clean Energy Tour Opens the Eyes of Legislators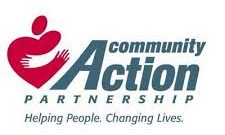 Clean Renewables and energy efficiency measures deliver for Clayton County residents
Clayton County, Iowa — The Iowa Environmental Council (IEC), Iowa Community Action Association (ICAA), and the Clayton County Energy District (CCED) hosted area legislators on a tour of businesses and a residence in Clayton County to demonstrate the significant savings and improvements available from energy efficiency and renewable development.
The tour kicked off at the home of 88-year-old Faye Wahls, Garnavillo resident, who participated in the Weatherization Assistance Program (WAP) project facilitated by Northeast Iowa Community Action Corporation. The program starts with a home energy assessment, then provides necessary repairs or replacements to windows, insulation, appliances, and more. This work improves comfort for the residents, lowers monthly energy bills, and increases home safety by reducing mold and mildew, removing carbon-monoxide emitting appliances and other actions. Faye is still enjoying living on her own in the house, which was built by her parents in the 1940s, and is delighted that the project makes it possible for her to stay in her home.
Tour guests then travelled to a Clayton County farm to view a solar array installed on the hog facility by Postville-based solar contractor John Blake. The solar array is a 159 panel, 45kW system, the largest allowed by the Allamakee Clayton Electric Cooperative, and provides 100% clean energy to the barn's operation, including the LED lighting and fans. After some study of the potential benefits, and consultation with the energy district's planner, the owners used state and federal tax credits to finance the solar powered hog barn project, which has cut energy bills by an average of 50%, significantly improving their bottom line while greatly reducing overall carbon emissions.
The final stop was a visit the historic Moser building, home to Clayton Drug and Elkader Floral, on Elkader's Main Street to view LED lighting installed by retired owners Jay and Kay Moser. After learning about a small business energy savings rebate program at an energy district workshop, the Mosers made the transition. CCED contractor network member Wulfekuhle Electric installed 132 LED
fixtures in the pharmacy and adjacent Elkader floral. The result – a brighter, more attractive store and an almost $10,000 reduction in annual energy costs. "The utility energy efficiency rebate combined with savings from the LED fixtures paid for the project in less than a year, and the stores reported increased revenue from customers who said the products were easier to see and looked more appealing than ever," said Clayton County Energy District Program Manager Joleen Jansen.
IEC, ICAA, and CCED planned Friday's tour to introduce area legislators to available energy efficiency programs and renewable energy development opportunities to better understand and experience first-hand the potential local impacts.
"It is always exciting and worthwhile to help state lawmakers see the direct connection of these clean energy programs with the positive economic impacts in their districts. We appreciated the time that Representative-Elect Osmundson and Senator Breitbach took to attend this tour. We encourage all Iowans to talk with their elected officials about clean energy to understand the potential for their communities." 
Local business owners, residents, and farmers can learn more about energy efficiency programs and clean energy savings available by visiting ClaytonCounty.EnergyDistrict.org. Local residents can learn more about the Weatherization Assistance Program and other energy savings options offered by Iowa Community Action Agencies by visiting www.iowacommunityaction.org to find their local Community Action Agency.
###
The Iowa Environmental Council (IEC) is an alliance of diverse organizations and individuals working together to protect Iowa's natural environment. Founded in 1995, it is the largest and most comprehensive environmental coalition in the state. Through education, advocacy and coalition building, the Council raises awareness, generates action and creates large-scale change that makes Iowa a better place to live, work and explore. Learn more at www.iaenvironment.org.
The Iowa Community Action Association (ICAA) is a network of 17 local Community Action Agencies serving all 99 counties in Iowa. The agencies all embrace a similar mission and together aim to create sustainable opportunities and provide valuable resources for Iowans with a low income. ICAA continues to grow and develop new services to help people realize a greater sense of self-sufficiency. The agencies assist individuals and families in need and build stronger, thriving communities all across Iowa. Learn more at www.iowacommunityaction.org.
The Clayton County Energy District (CCED) is a non-profit group committed to building community by facilitating local, clean and fair energy. Founded in 2015 this movement is stimulating the Clayton County economy and helping to sustain the planet. Find out more at ClaytonCounty.EnergyDistrict.org.